Shredders By Rival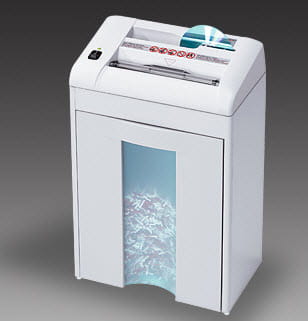 Office shredders are fast becoming a necessary tool in offices of all sizes. Businesses lose literally billions of dollars every year due to the theft of company data. Shredders are important from a security perspective to ensure that sensitive and confidential documents are properly disposed of. The leading source of identity theft is by theft of company records and every company is legally responsible for safeguarding client and employee information. Federally mandated privacy acts such as PIPEDA, Bill 198 (Canadian Sarbanes - Oxley Act), HIPAA and others have been enacted to ensure that sensitive consumer information is adequately protected. In addition, a company could forfeit its legal rights to defend company secrets and proprietary knowledge if it fails to protect that information through improper disposal.
Failure to shred sensitive documents before they leave your control puts your entire business in jeopardy.
Rival offers a wide variety of industry leading shredders with various capacities and capabilities. More than just paper that you need to dispose of? We provide shredders that can handle hard cover books, CD's and much more.

Be sure to contact a Rival Office Solution's representative today for a free on-site assessment to show you how your office can save money and improve your efficiency at (877) 662-8224.